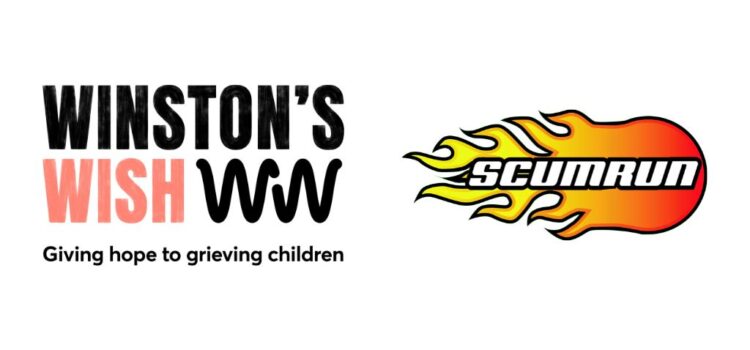 We're delighted to announce that Winston's Wish, renowned youth bereavement charity, is confirmed as the beneficiary charity for Scumrun 2024.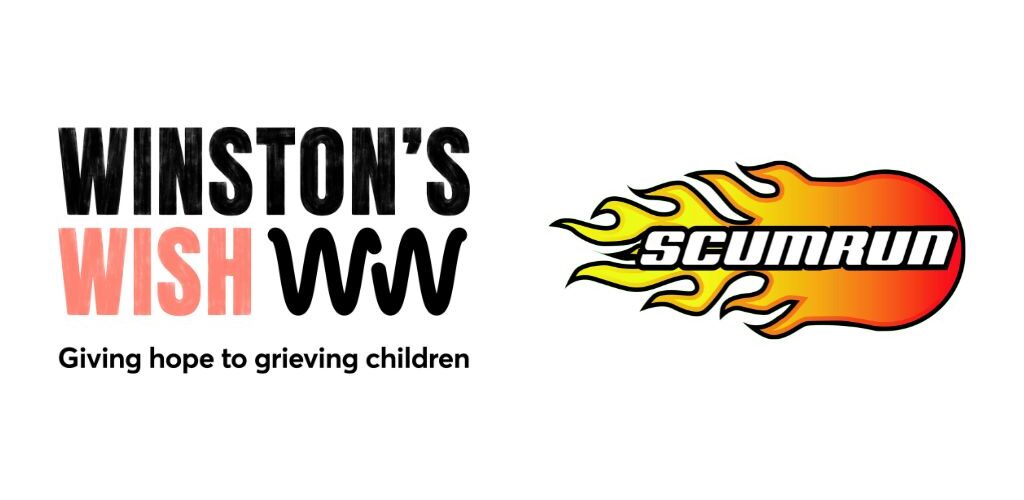 We are SUPER proud to announce Winston's Wish is our beneficiary charity for 2024. As a renowned youth bereavement charity, Winston's Wish has been providing support to grieving youngsters and their families for over 30 years. This partnership marks the return of Winston's Wish as a beneficiary charity of Scumrun, having previously benefited from the event in 2007 when participants raised an impressive £50,000.
Scumrun, formerly known as Scumball 3000, has been raising funds for UK children's charities since its establishment in 2006, accumulating a total of over £850,000 to date. As the 'original banger rally,' we have gained a reputation for our unique concept that combines cars, camping, camaraderie, and fundraising to create an exciting weekend for participants known as 'Scumrunners' to the Scumrun family.
In 2024, Scumrun will present two exciting events: a UK Meet Up in Dorset in May, and a European tour in September. The UK Meet Up, scheduled for May 24th – 26th, will offer participants the opportunity to drive on the Bovington MOD track, experience the charm of the Jurassic Coast, and engage in a navigational challenge. All participants are encouraged to raise funds for Winston's Wish, with a donation to the charity included in the entry fee.
The Scumrun European Tour, taking place in September 2024, promises to be an exhilarating adventure, incorporating navigational checkpoints and breathtaking sights. Further details regarding the destination and dates of the European tour will be revealed in the New Year.
Throughout both events, all participants will join a fundraising league table, with the top fundraisers being eligible for fabulous prizes to be announced at the end of the year.
Edward White, the Founder of Scumrun, expressed his excitement for this year's events, stating…
"This is a really exciting year for us. We've reinvented the event and changed the format, and we are thrilled to support Winston's Wish, a cause that is close to our hearts. We hope that our participants will raise a substantial sum to make a positive impact on the lives of young people facing bereavement. We look forward to welcoming both returning and new teams to the Scumrun events."
Paul Moore, the Director of Fundraising and Marketing at Winston's Wish, shared his enthusiasm for the partnership, saying…
"We're really excited to be Scumrun's charity partner for 2024. Winston's Wish were one of the first charities to benefit from this incredible event back in 2007, and we are grateful to be back again, bringing hope to grieving children across the UK. Together, we will continue to provide guidance, support, and resources to help young people navigate through their grief."
Further Info:
For press enquiries and further information, please contact:
Scumrun:
Email: info@scumrun.com
Phone: 0845 2997991
Facebook: Scumrun Ltd.
Winston's Wish:
Email: press@winstonswish.org
Phone: 07894 204199
Website: www.winstonswish.org
Social Media: Search 'Winston's Wish'
About Scumrun
Scumrun, previously known as Scumball 3000, is Europe's premier charity rally that combines driving adventures, camping, and fundraising for worthy causes. With a history of successful events since 2006, Scumrun has raised over £850,000 for UK children's charities. Each year, a new beneficiary is selected to receive the funds raised by participants.
About Winston's Wish
Established in 1992, Winston's Wish is the UK's first youth charity dedicated to supporting bereaved children and young people. They offer direct support, digital resources, and assist professionals in this field. Through their helpline and various support channels, Winston's Wish ensures that no grieving child has to face their journey alone.