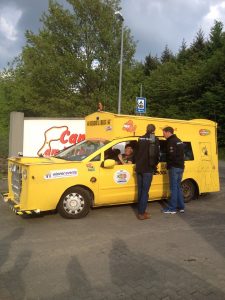 So it's a driving event, but we're sure you want to know more about the cars.  Well, the idea is that anything and everything goes as long as it meets the class criteria.  We've had Rolls Royce, Mini, many a german V8, fire engines, decommissioned ambulances and almost everything else you can think of.
The challenge is to get your car round, but also to modify the car be that in a comical or more serious fashion.  Check out the gallery or our Facebook page for some beauties from previous years.
Whether you have something suitable already or intend to purchase a project, reliability is the key.  Make it loud or make it comfortable the choice is yours but without some hard work, sweat and tears you could be stranded by the side of a motorway if you haven't taken the time to check the mechanics first.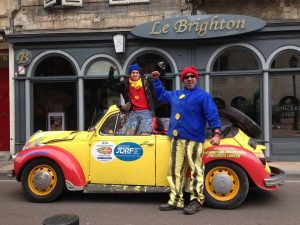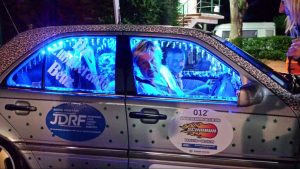 The limit is defined as per the class and based on the vehicle's value in its current state and roadworthiness according to the Parkers Price Guide.  To allow some movement, teams are permitted to exceed this value by no more than 20%. Upon registering if the 'Scumrun Judge of Fact' feels the vehicle value is in excess of the entry requirements then the team will be advised accordingly. Ultimately, for border line decisions if we feel we could purchase the vehicle for £500 or less then it is deemed acceptable to enter.
Cars can be purchased in their salvage or scrap state and their 'salvage value' is used as the vehicle purchase price meaning you get more bang for your buck.  This type of project does take time but is rewarding with 'Best Modified Car' being one of the trophies available for those who go down this route.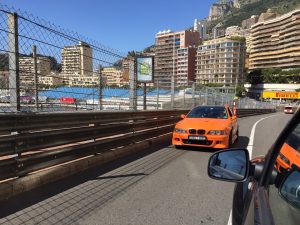 If you are more inclined to purchase direct from Ebay, Autotrader or similar, then you may wish to decorate your car but be careful as not all European countries have a sense of humour.  Teams who go down this route will be considered for the 'Best Dressed Car' prize category.  Please remember that regardless of your decorations the vehicle still needs to be road worthy, insured, MOT'd and most importantly safe for the duration of the event and during the overnight stops.
The maximum mileage covered is 3000 miles which should allow you to formulate a budget for fuel based on the car's specific capabilities.  Tolls are not compulsory and can be avoided with some clever map reading.  Items such as Sat Nav and CB radios should form part of your kit list to ensure that you can not only stand some hope of finding the checkpoints, but also ask for help if required from fellow team mates.  Having a CB radio will really add to your experience during the event as many teams group up into convoys with others.