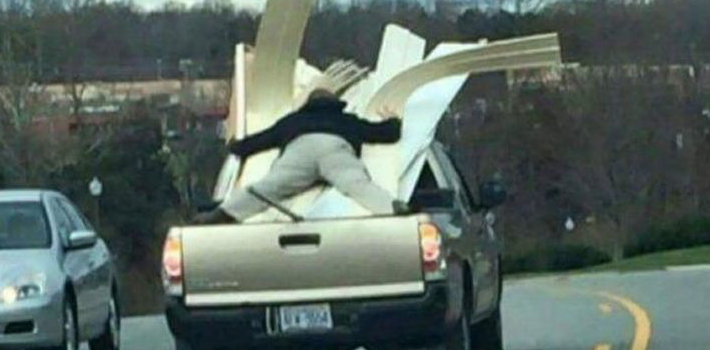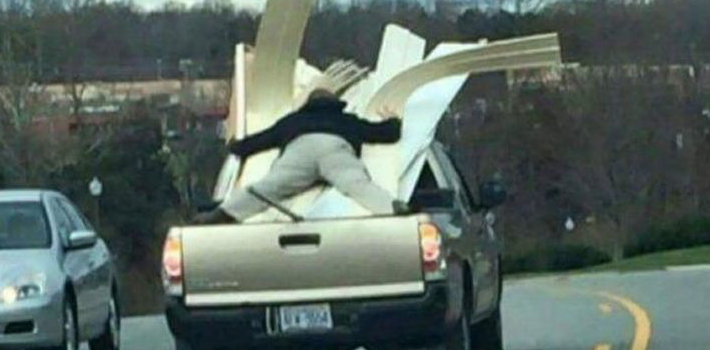 Next, in our series of helpful hints and tips, we deal with the inevitable situation that your car has broken down. Cars normally breakdown...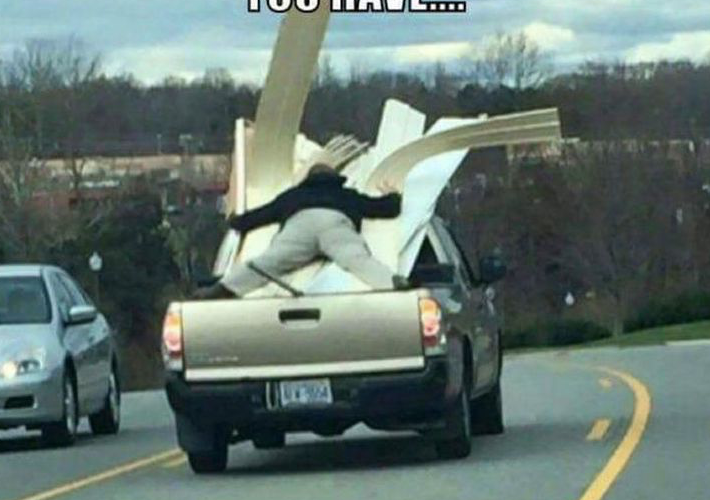 Next, in our series of helpful hints and tips, we deal with the inevitable situation that your car has broken down.
Cars normally breakdown for a reason and we can normally determine what this reason is by the 1st call the team make to the organisers.
Scumrun organisers are not a replacement for your family back home but we are a family nonetheless so expect a similar response if you have the need to call us regarding a breakdown. Obviously, we will attempt to do help as much as well can but we can't be everywhere and describing your location as by the side of the road in France doesn't help us. So here's what to do…..
1- Scumrun organisers have internet access and whilst you're doing the diagnosis on the vehicle share your location via Whats App or text to one of the contact numbers you receive at the launch. Be brief with your description, if the car is to go no further then we know to look for local 'hire car' or recovery services. If it requires repair then we will help find a dealer or mechanic. We where possible provide you with contact info for services local to you but remember Scumrun is a charity drive with the emphasis being on driving so getting yourself out of a pickle does heavily rely on someone in your team having some skills re making phone calls or talking to locals slowly.
2 – If you have had to stop on a motorway the first thing to do is position your 'red safety' triangle well behind the car to alert other road users a comical scene is up ahead. If it's something you can repair such as a puncture then get all non-useful team members away from the car and commence the wheel change. If the car is terminal and the discussion in the car has determined the chance of proceeding is less than 20% drive it off the next slip road and leave the motorway. You'll be amazed as to how far a car will keep going until the engine finally ceases to exist. Getting off the motorway will save you a small fortune getting it recovered. So the car's dead now what? Give us a call and let us know the situation and more importantly that everyone is alive and well. Next open Google and get one team member to search taxis in the area and another to search hire car firms and another to search secondhand car sales. One of these lifelines will return normality to the situation but keep calm at all times….if any member of your team starts throwing accusations about how the car should have been looked at property before you left the UK it's best to form a line and punch him square in the face as it's just not helpful to hear that. You need to work the problem. By all means, call us and we can help track down something nearby by searching the internet and provide you with numbers etc. Whilst everyone is busy on Google make sure your CB is tuned in and you fire out the call for help for any teams behind you. A quick chat amongst your team will normally result in one of them remembering they spotted another Scumrunner at the last petrol station so look out for them and flag them down.
3 – You will now be faced with many options…… this is our favourite from teams 'we've broken down and are going to find a hotel and make our way back to the UK tomorrow' – this is the voice of Dave from the back of the car as he just wants to get home to his spiderman duvet. Next up is the 'pure traveller' – We've broken down but have found a hire car company and transferred the stickers from the car to the hire car and are travelling at Mach 2 playing catch up. Lastly, the third call normally goes along the lines of 'how come Scumrun haven't got a mechanic following us who can help?' and then implying it's our fault you've broken down and haven't a clue how to overcome it. We normally remind people at this point about the challenge regarding Scumrun is getting the £500 car around the run, it wouldn't be a challenge if we transported it for you now, would it! Once we hear this last phrase it's obvious the team spirit has gone and the breakdown has claimed another possible adventurer.
Option 4 is what makes Scumrun so unique……………….
At the launch and in general you will have recalled our advice is to mingle and talk to other teams making new friends. Exchange numbers travel in groups and enjoy the experience. If you've done this then you have just opened the door to the Scumrun family who you will soon discover as they attempt to fit a further 6 people in an already full Renault Clio just to get you to the campsite. Scumrunners look after their own and when you enter you become part of the family and this is more valuable than any AA / RAC breakdown cover Dave forgot to purchase before leaving the UK.
The object of the run is to enjoy it. It doesn't matter how you make it round – just enjoy it. Not every team is full and spare seats are normally present in most cars and we are always here to help. The best stories we've heard are how hire cars have been sourced and transformed into Scumrun cars or how teams have joined up and continued the run as this is what being part of the Scumrun movement is all about. Obviously, we can't guarantee every team will stop for boring Dave but they will at the very least stay with you or take you to the nearest town so you can return with a hire car and collect Daves belongings after he's been picked up by a French trucker whose fetish doesn't align with your own.